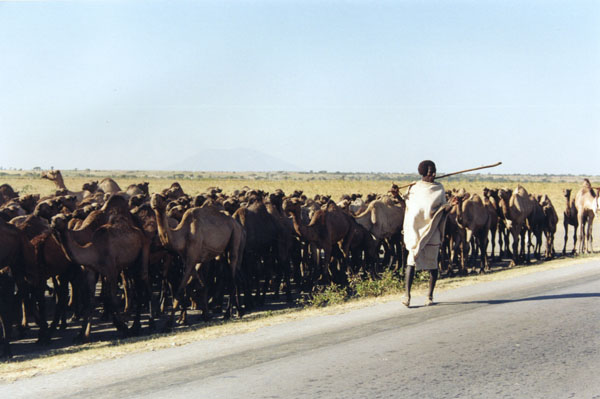 Ethiopia: This picture was taken by my mother while sitting on the back of the bike I was driving. The Afar Tribesman tried to hit her with his stick and nearly managed.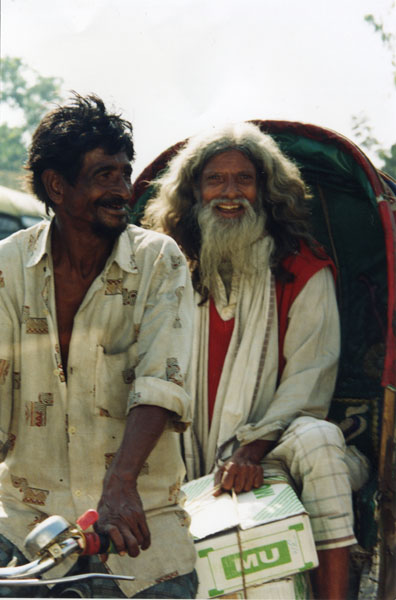 Bangladesh: 2001, in the traffic of Chittagong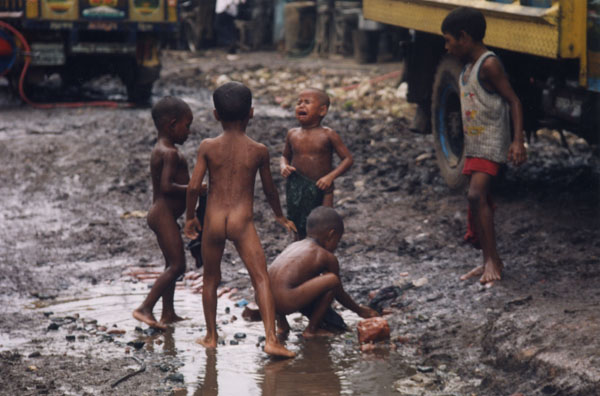 Bangladesh: 2001, Children "washing" in Dhaka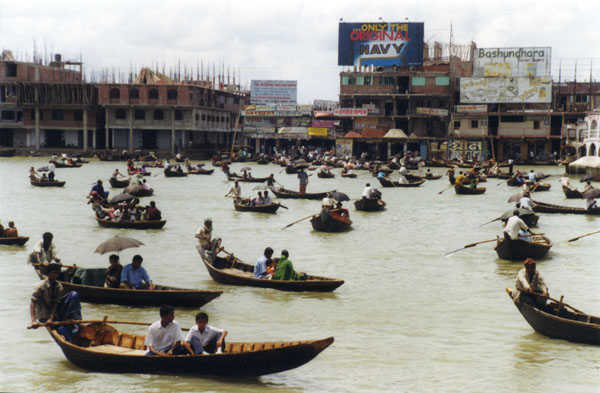 Bangladesh: from the Harbor of Dhaka, leaving for a trip on the Buriganga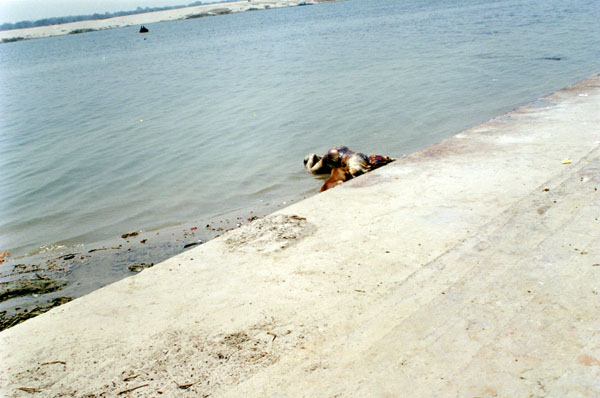 India:Varanasi 2002, dog eating a dead women' body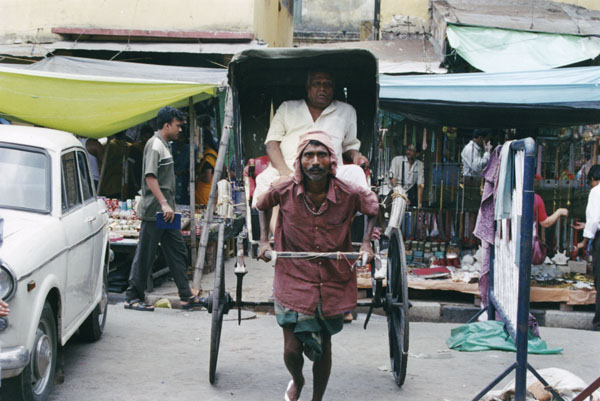 Calcutta: " the rich man and the human horse".
it seems this is the only place left where rickshaw pullers are still running on their feet.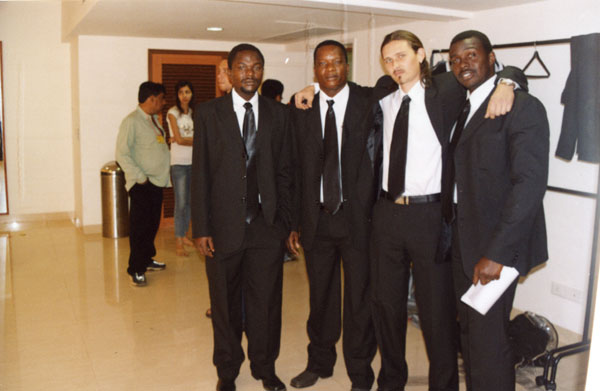 Bombay, March 2006: "My fellow security officers and I", starring in a Bollywood movie.